Covid VoC Rapid PCR Typing kit
1 tube – 4 tests – 45 minutes PCR time
OaCP informs that the CoViD-19 Nucleic Acid Detection Kit is not a domestic use kit and that the contents of this site are intended exclusively for healthcare professionals.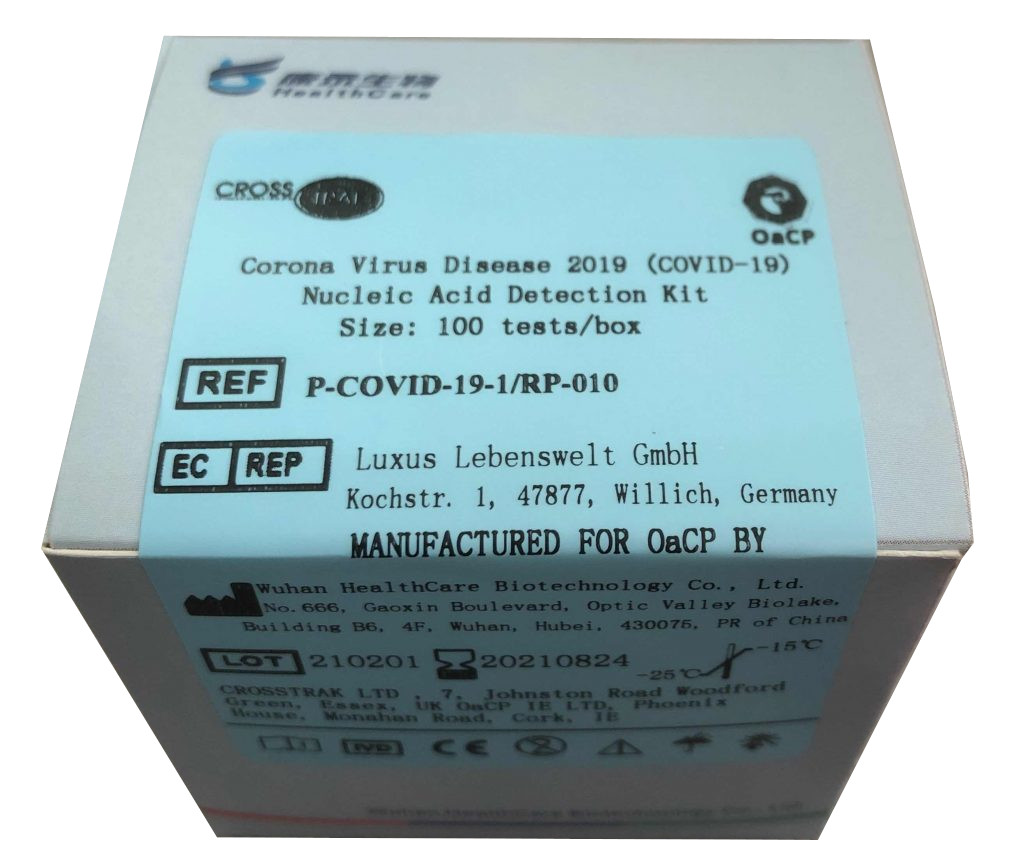 CoViD-19 Detection Kit
COVID-19 common strain, N501Y and E484K mutations
Clinical significance: According to the "New Coronavirus Pneumonia Infection Diagnosis and Treatment Plan" (Trial Version 5) the CoViD 19 nucleic acid test is the gold standard for the diagnosis of suspected patients.
The kit is able to identify simultaneously and in 1 tube only the presence of the COVID-19 common strain,  and the N501Y and E484K mutations.
The kit is compatible with the most common RT-PCR instrument.
Product Characteristics
Accurate results: the kit contains an internal standard to avoid false negative results and ensure the accuracy of the test result.
Anti-pollution: the principle of "One step" PCR technology reduces reaction time and avoids aerosol pollution.
High sensitivity: the minimum detection baseline is 500 copies/mL, which ensures the detection of low virus content sample results.
High-throughput: triple PCR reaction system, high detection flux, timely and rapid completion of multiple sample detection.
CE-IVD approved
OaCP and its kit have been listed as certified entities in the Circular of Italy's Ministry of Health published on 04/03/2020. The document contains updates about indications on diagnostic tests and criteria to follow in the determination of priorities within COVID-19 pandemic.
World Health Organization (WHO) has defined our types of test within the best methods for the detection and identification of SARS-CoV-2 and variants.
INFORMATION
For any further information or requests please contact us: