Our objective is to provide diagnostics laboratories and research institutions with fast FISH and fast PCR solutions that will disrupt diagnosis times and costs.
We believe
that the quality of work in molecular biology is fundamental

in the urge of delivering rapid and cost-effective solutions to a world that is demanding a change of pace

that solutions must be delivered quickly but accurately
Our mission is to reduce test time, eliminate the anguish of waiting and save patients' lives.
To achieve this mission, we count on key values shared by our team:


Quality, Competence, Accuracy, Teamwork, and Integrity

.
OaCP IE LTD (Oncology and Cytogenetic Products) is a company that was conceived in 2015 as a project within the Bologna University Entrepreneurship Program called Launch Pad.
"We decided to create the company as the driving tool for commercialising and bringing to market, the technological developments realised from the project".
Initially, the company was called DoMo Genetics and won the first edition of the Launch Pad Program and enrolled in the TVLP.co mindset program in Silicon Valley (Menlo Park, SF). During this 20-days program, our company was awarded one of the best projects.
One year later, OaCP was officially incorporated and was selected to take part in the RebelBio Accelerator Program in Cork.
We have an aggressive and strategic growth strategy that has seen us securing distribution agreements with companies in Japan, South Korea, Latvia, Australia, New Zealand and India within the first 4 months of incorporation.
Our company is headquartered in Ireland with an R&D dept. at the Bologna University, where we enjoy not only their world-class equipment and facilities but also maintain key industrial partnerships and collaboration with the University and research groups.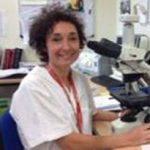 Sofia Asioli
Scientific advisor
MD Ass. Professor, Associate MD, University of Bologna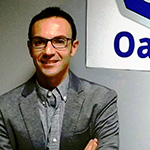 Giovanni Caputo
Scientific advisor
Physiotherapist,
Bio-electromedical field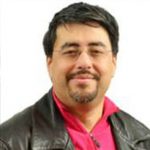 Bill Liao
Business advisor
SOSV venture partner, influential investor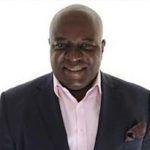 Toks Oyegunle
Business advisor
Privacy & Security Specialist, Entrepreneur
Awards
Achieved by OaCP, Oncology and Cytogenetic Products in years 2015-2021 for the efforts in molecular biology and in fast laboratory diagnostics.
2021: Top 4 Wuhan Entrepreneurship competition
2021 Top 2 Shenzen entrepreneurship competition (Spain chapter)
2021: Selected for the Tokyo X-HUB program
2020: Selected for the CLAB Venture Program
2019: seal of excellence among the H2020 program
2019: awarded with the Top Healthcare technology company at EPiC Pitch 2019
2019: OACP won an acceleration period in Shanghai at Xnode accelerator/STIC – Global StartUp Program
2019: EITH Health Catapult semifinalist
2019: Dublin Deep Dive Week attendee
2019: CE-IVD Mark
2017: Second price at CIIE 2017 in Chengdu
2017: Enlisted for RebelBio Program
2017: Selected as Overseas Talent at Zhongshan Overseas Talent Fair 2017
2017: Best presentation award at BioInItaly Roadshow Rome
2016: One of the best project at TVLP program
2015: UniboLaunchPad (Winner)
Partnerships
We are currently establishing a collaboration with:
Bologna University (Alma Mater Studiorum Università di Bologna),
important international distributors,
leading companies in molecular biology.