Easy FISH Pretreatment Kit
Are you bored by preparing and checking lab solution every single day^
Does it consume your time and resources?
In our experience, we can respond, together, YES!
OACP present EASY FISH Pre-treatment solutions KIT (for FFPE Tissues): a fully compatible product that has been studied to make FISH Tests easier.
With only one kit you can perform the pre-treatment protocol for multiple tissue types and probes.
It is all about an initial set-up and the rest of the lab work will be Easy, simple and with a lower risk of making errors.
EASY FISH is compatible not only with the Rapid-ISH and Smart- ISH buffers but with almost all the commercial probes already in the market.
We work to make the lab life better and easier.
Ask for a DEMO at ask@oacp.it or by filling the contact form.
We can also customize the kit composition according to our needs.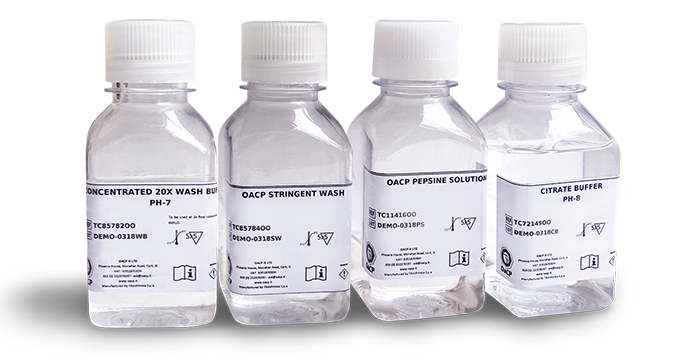 Distributed in Lebanon, Irak, Jordan, UAE, KSA, Kuwait, Qatar by: